Elegant table lamp from toys
Crafts, For Children, For Friends, Gifts, For Favorite, For Men, Decor, For Women, Workshop, Cheap, Lighting, Accessories
If you have a lot of toys with which the child is no longer playing, you don't have to get rid of them, you can make a unique table lamp with a minimum of budgets. The most difficult thing in this project is to arrange toys and create a composition. It all depends on your imagination. But I'm sure that readersMake-Selfhave more than enough imagination!
READ ALSO:Giant Pendant Light
READ ALSO:Birch log candlestick
READ ALSO:Unusual fixtures made of wood. TOP 50
READ ALSO:Insidious paper chandelier
What we need:
To make a table lamp from toy figures we need:
toys;
spray paint golden;
primer;
glue;
A sharp knife
Superglue
masking tape;
simple table lamp;
fine-grained sandpaper.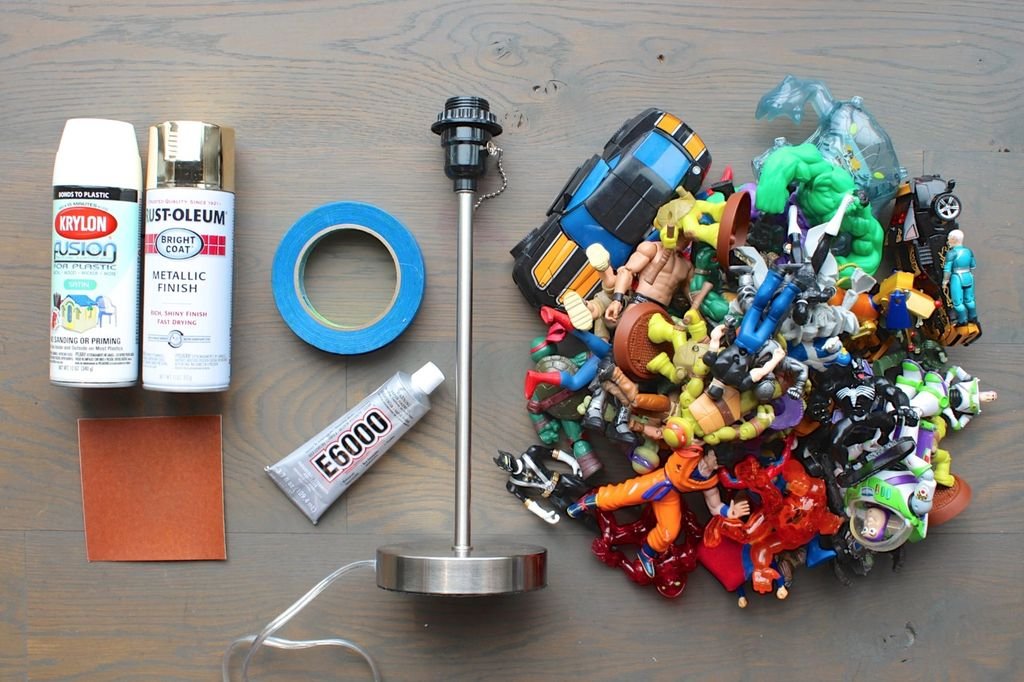 How to make an original table lamp:
Step 1.First of all, remove the lampshade from the lamp and paint over the tape for the bulb. Treat the rest of the lamp surface with sandpaper to improve adhesion of adhesive materials.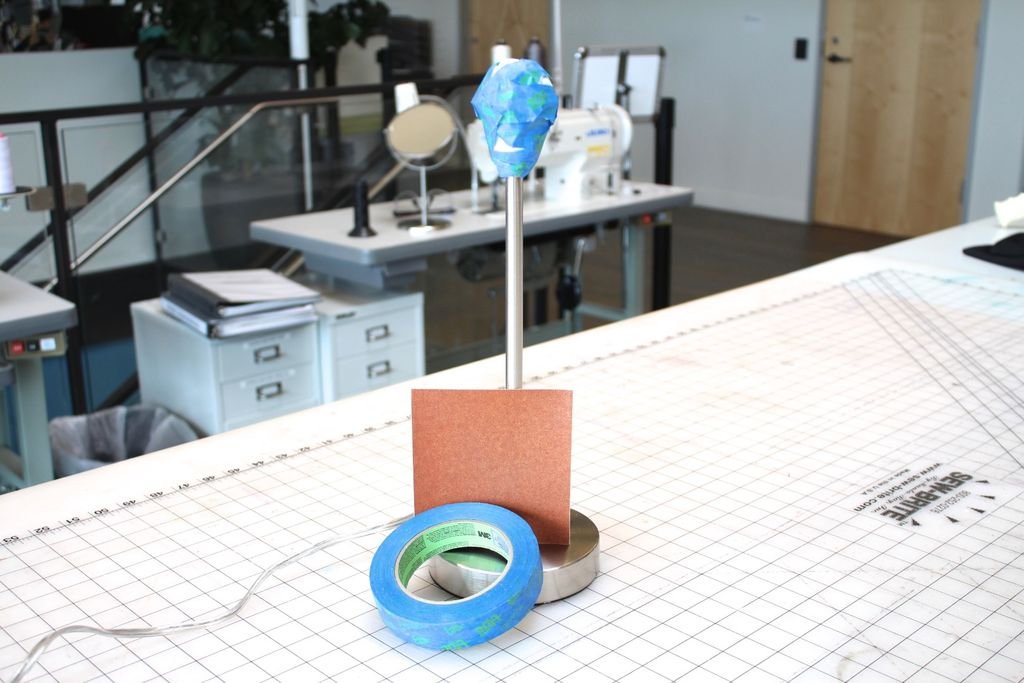 Step 2.Gradually assemble the figures into a single composition. If necessary, you can cut or cut them in half, turn their arms and legs in the right direction. Please note, not all materials are glued well. Best of all stick figures of hard plastic. Rubber or soft plastic in this regard, materials are much less reliable. Glue E600 will help to glue the figures securely, but for its setting it takes more than one hour, therefore, in addition to this material, glue the figures with superglue. In addition, wrap the whole composition with paint tape so that the whole composition does not fall apart before the glue dries.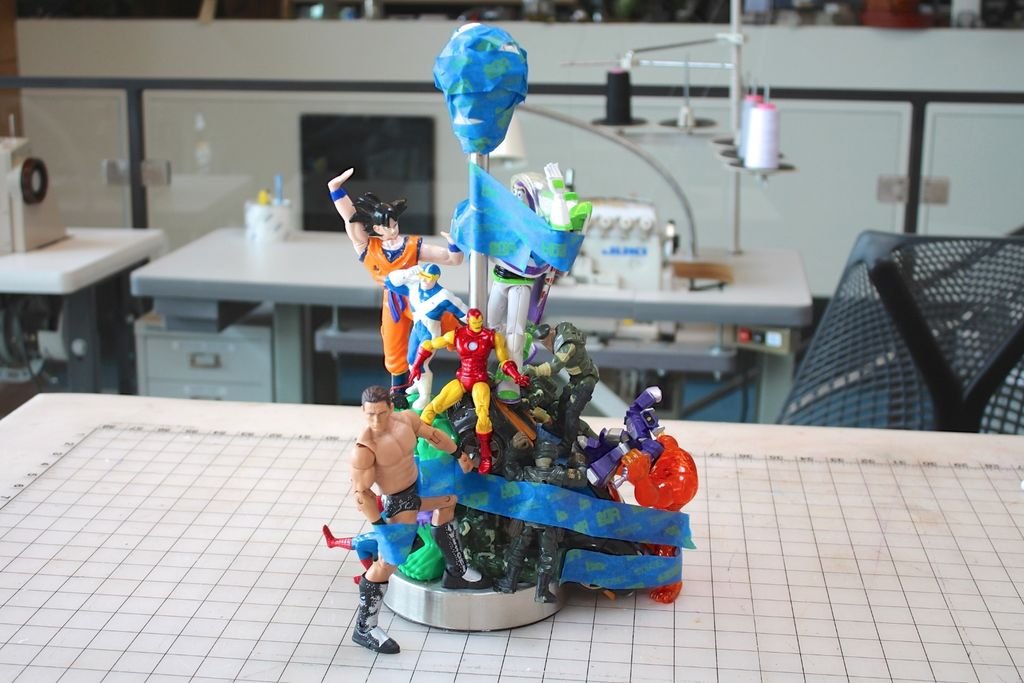 Step 3.After letting the stand for the table lamp stand for one night, remove the masking tape. If necessary, correct the composition and remove excess glue. Cover the lamp cord with adhesive tape.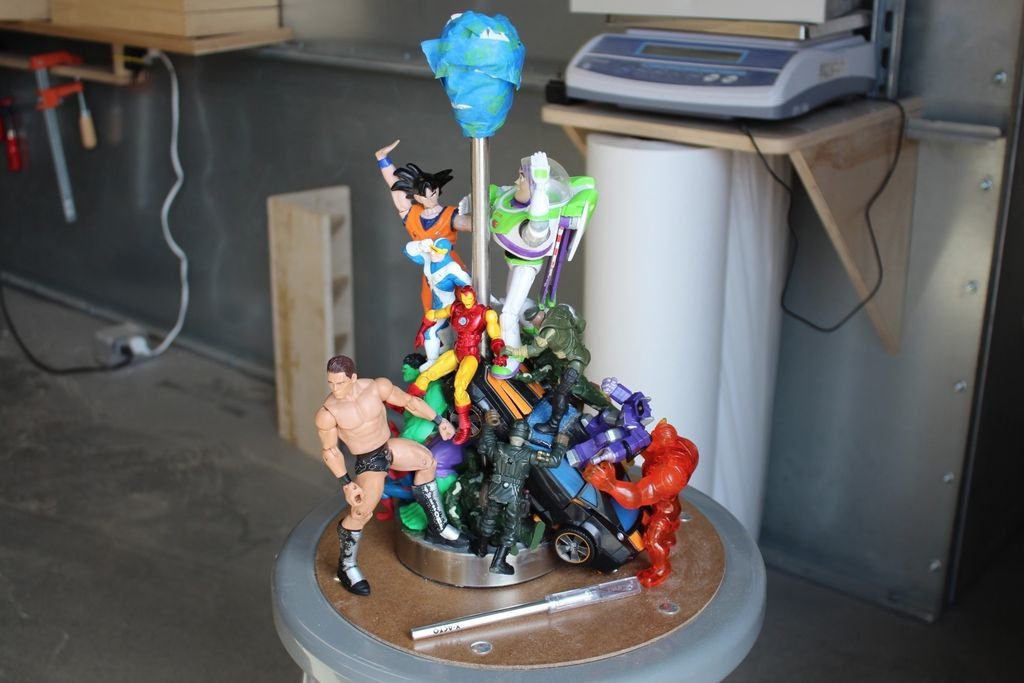 Step 4.Cover the resulting bottom of the lamp with a primer. It is needed as a base layer to paint over all colored figures. Apply the primer in two layers. Let it dry completely.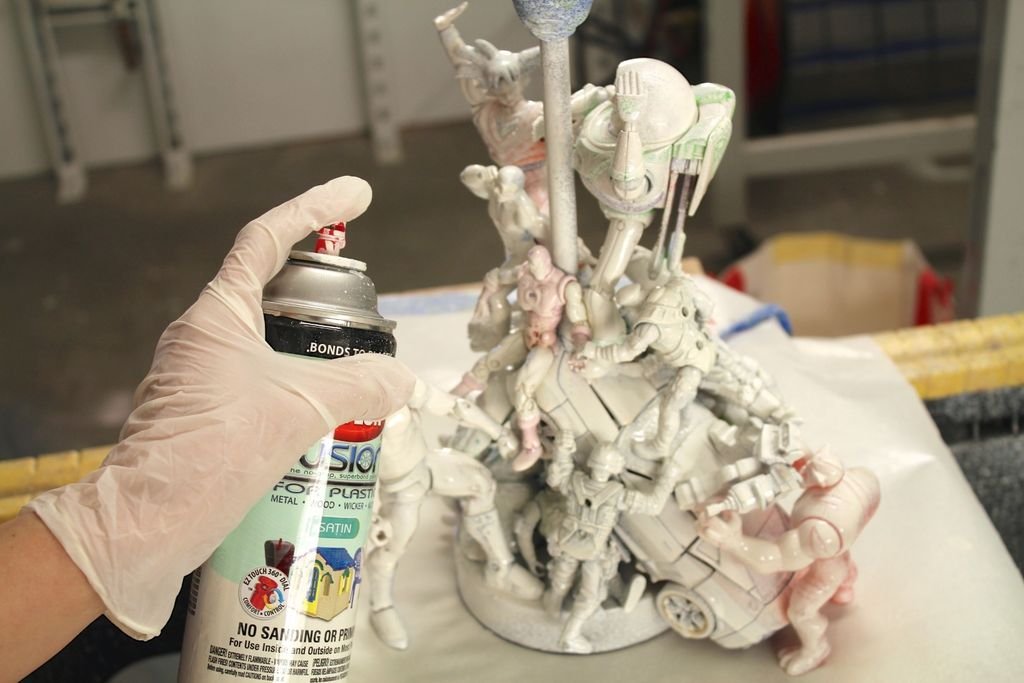 Step 5.Start applying the final coating. To do this, take a can of golden paint. Apply it neatly, try not to keep the can on spraying while spraying, so that the paint does not flow with drops.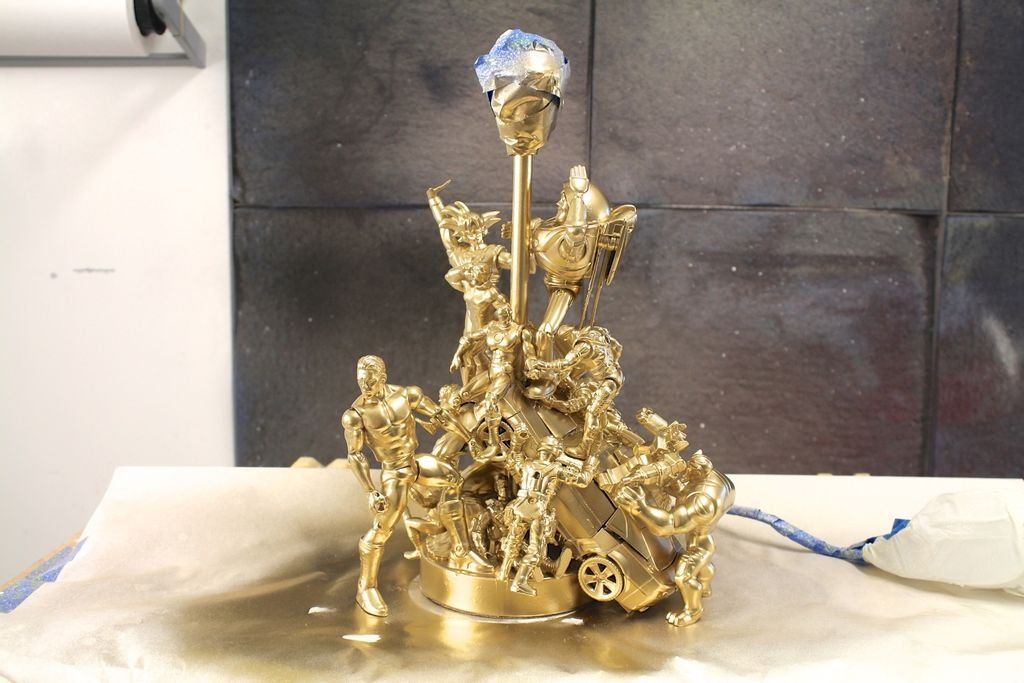 After the paint dries completely, insert the bulb and put the lampshade on. Your original table lamp is ready!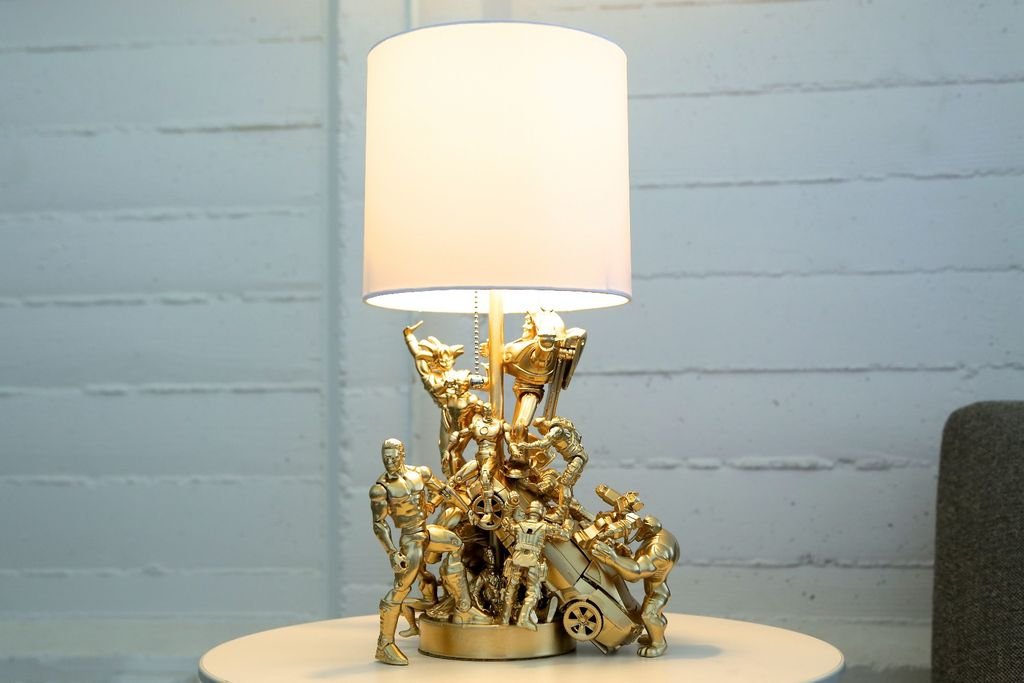 Related News
Chicken drawing for kids
Normalized feeding of dogs of different breeds
Elephant made of paper
Autumn tree of cones
Relax with minimal cost in an expensive city
How to cook indeika in the oven in whole and in parts
Sharon Stone will not marry a young boyfriend
A practical and beautiful way to cut the cake