Natural tree shapes in design
One of the universal building materials is wood. It is also successfully used for the repair and decoration of premises. In addition, the tree is very practical and accessible, so that it is not subject to changes in fashion trends.
Currently, designers use the tree in its original form, without violating the natural texture. They propose to subject the tree to rough processing, using branches, whole pieces of wood, boards or wooden arrays in the decoration of the premises. Recently, designers have increasingly used good laminated plywood. This material can now be given any shape, which is facilitated by the introduction of laser cutting technology. Birch plywood for the apartment is now used by renowned designers in their projects.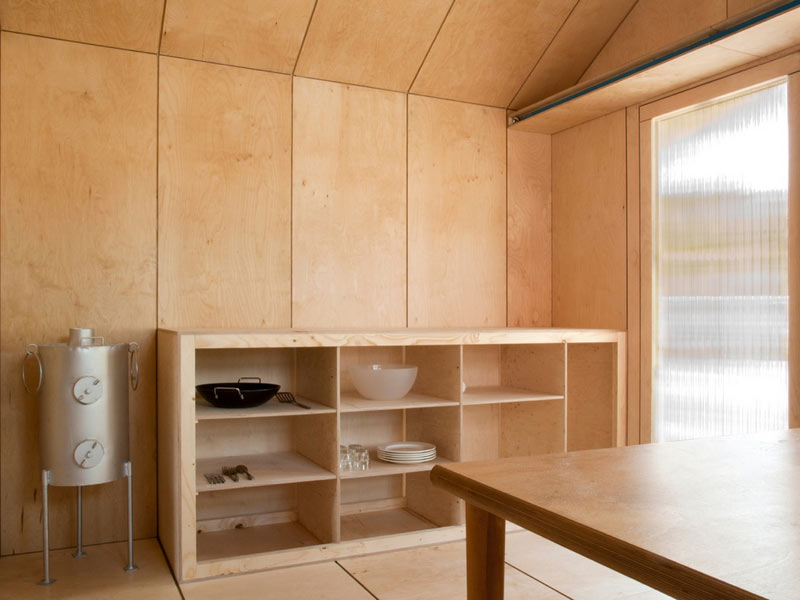 Since the tree is a living material created by nature itself, it is distinguished by a special nobility. As accessories,used for interior design, can be used as a coffee table made from hemp, and branches set in a vase. A leg for a lamp can also be made from branches. When ordering a door or a new kitchen set, you should pay attention to the tree, because the furniture from it will always look impressive and relevant.
Several techniques for using raw wood in an interior
If old boards are left in the country, they should not be allowed to firewood. They are able to harmoniously fit into the interior of a city apartment. For example, if you paint the board, you get an original panel that will decorate the wall. And you can create a phyto wall by pinning flowers on an unpainted board. A more practical option is a hanger for clothes or kitchen utensils. To do this, it's enough to fix the hooks on the board.
Decorate the interior capable of log houses or logs. For example, placing a frame under the glass, you can get an original coffee table.
On the summer cottages, old benches or benches are often idle. If they are treated with sandpaper and painted, they will fit perfectly into the city interior. However, the shop can be left in the original unpainted form.For more convenience, you can put cushions on the bench.
The simplest and most accessible way is to create compositions from branches. And if you combine branches with light - a lamp, a sconce or a garland, they will give your home a special warmth and comfort.
In a wooden house there is always a special atmosphere of warmth and comfort. Therefore, there is hardly a person who will leave this natural material indifferent. And if there is no possibility to move into a wooden house, it is possible to recreate the atmosphere reigning in it, and in a city apartment, using wood for interior decoration.
Related News
What is best to wear a blue coat
How to grow real pineapple
How beautiful to decorate headphones with their own hands
Tatar pies - a dish that is worth trying
How to get rid of terrible bulldog cheeks
How and why to cook kapu
How to look expensive at no extra cost